Love this cute skirt, and the whole ensemble, really.
READY TO SHIP S purple black goth pixie faerie skirt crop top vest pointy asymetrical wiccan pagan alternative clothing festival dance rave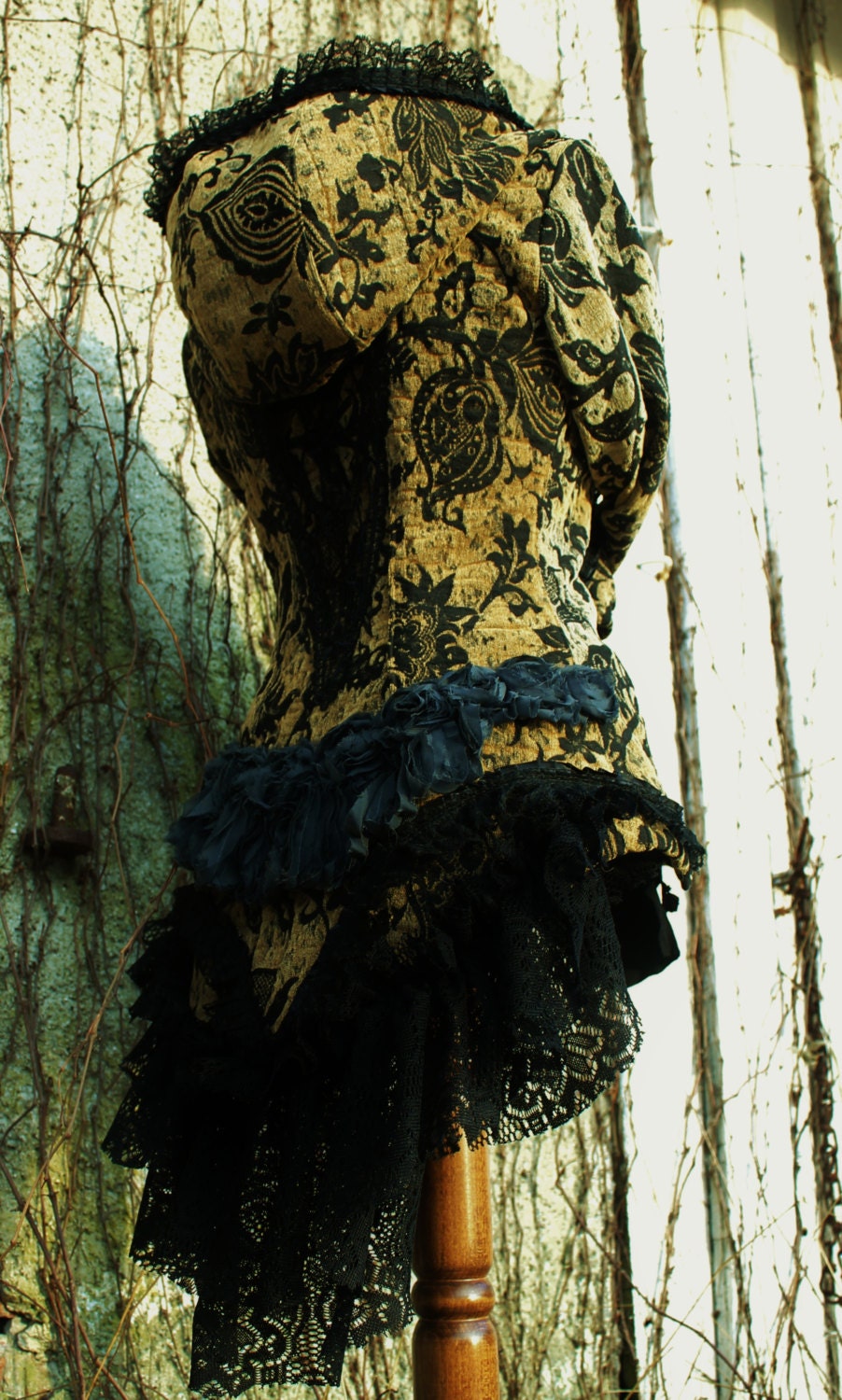 Linusmanus is run by Norwegian Line Rostad. She tags all her listings with words like "festival", "steam punk", and "goth", so you'll easily find her stuff when hunting for those keywords. Another one whose store houses many items I immediately fell in love with. From my very short time in Amsterdam, at the beginning of July 2011, I can tell it's a cold country, much cooler even than Toronto (I don't spend a lot of time much further north, because for me, cold = depression), so I'd say if you're a festival-goer in the northern hemisphere, this store probably has a suitable costume for the cold overnight wanderings festivals induce.
Check out the listing for this stunning jacket, and don't miss the other gems in this store!