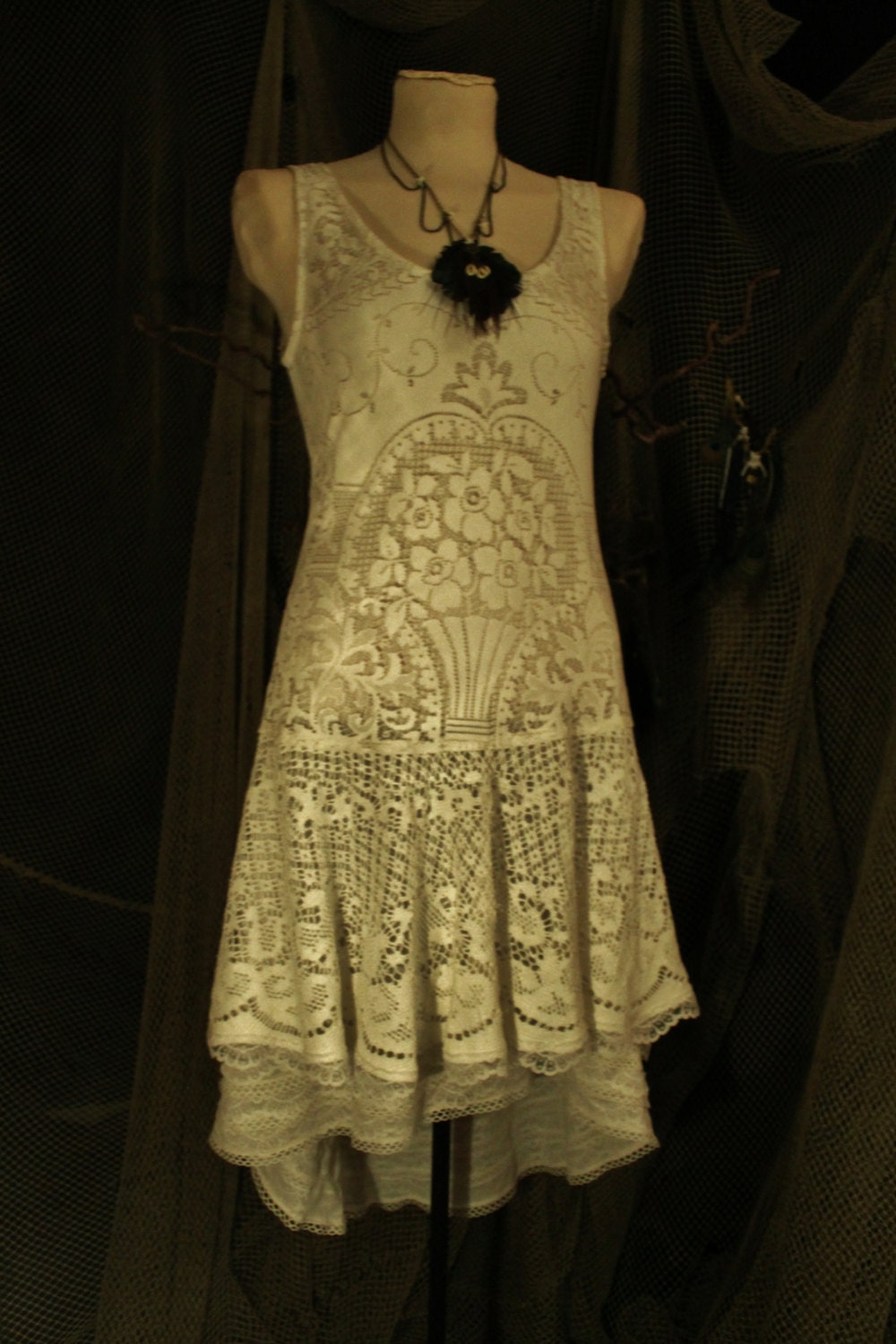 This lace dress is so pretty. The tank design flaring out at the botttom is a very flattering look. Beautiful.
The Fairy Bride's White Romantic Lace Dress – in white lace and stretch fabric small to medium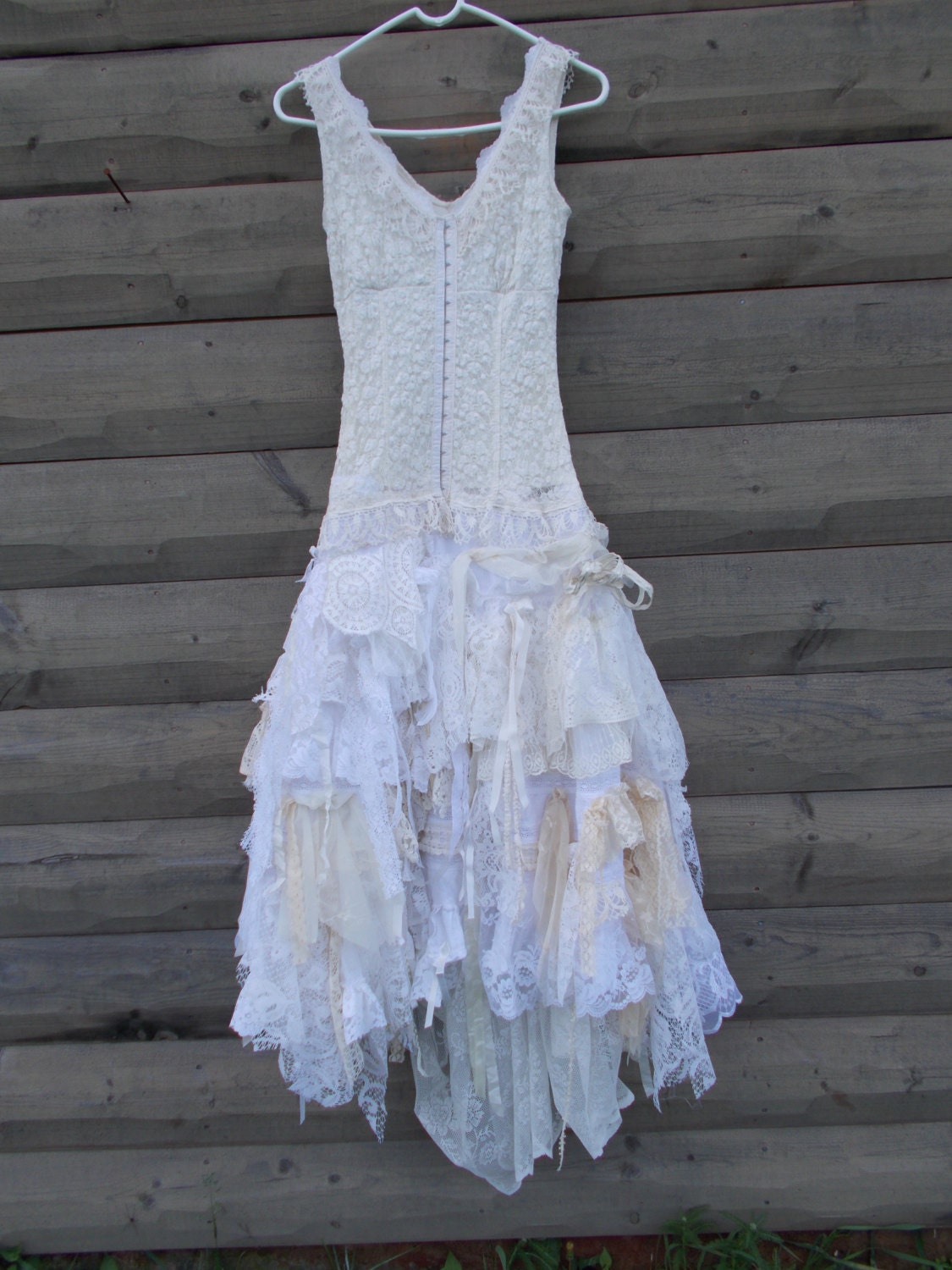 I really enjoy the look of this white rag dress. Dreamy, flowing, perfect for a breezey summer's day.
Rag Doll Dress, Corset type front, Lace Wedding Dress Chic, Rag Doll, romantic, french country, wedding dress alternative, wedding Sm. 32 34

What an adorable skirt! For pixies everywhere… I love the combination of colours as well. They also have a black and white version, in their listings.