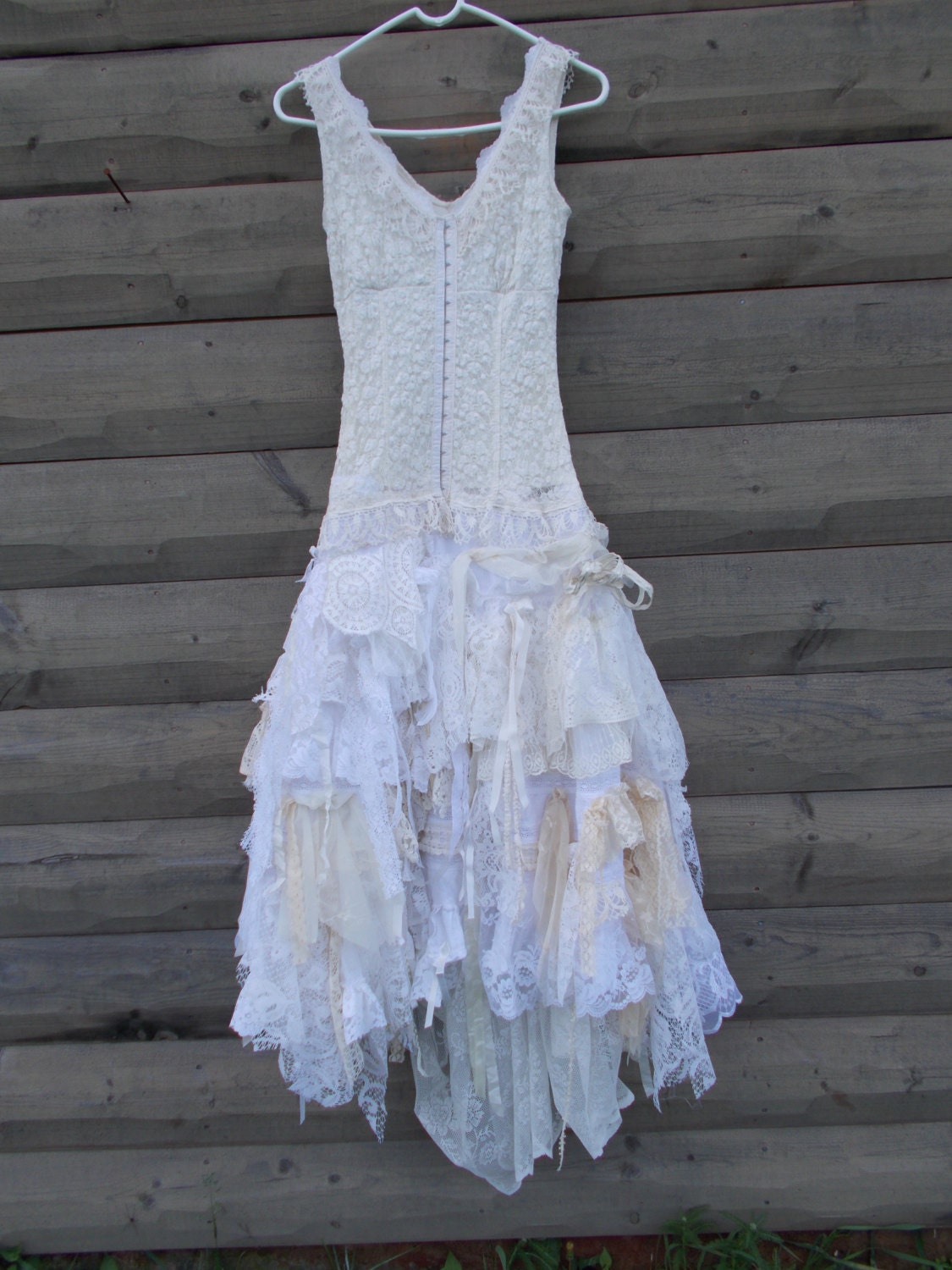 I really enjoy the look of this white rag dress. Dreamy, flowing, perfect for a breezey summer's day.
Rag Doll Dress, Corset type front, Lace Wedding Dress Chic, Rag Doll, romantic, french country, wedding dress alternative, wedding Sm. 32 34

You can just tell this is inspired by Japan, if not directly from there. Adorable!!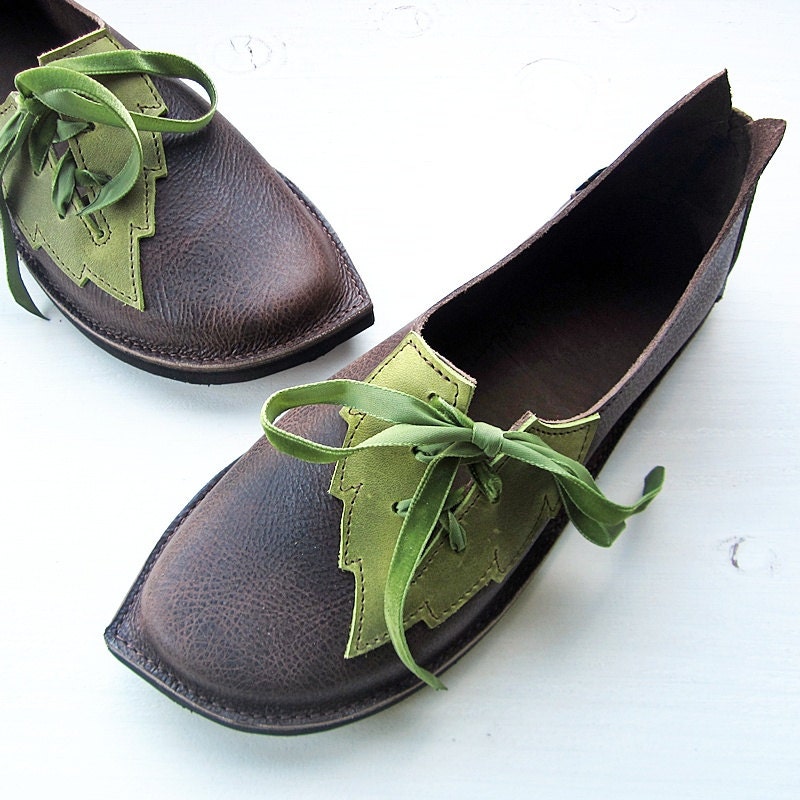 The fairy tale shoes in Fairysteps Shoes' Etsy store are so mischievously whimsical, I had to feature them. This particular pair is reserved for someone specific, but I'm sure you could have a custom pair made for yourself. Check out the listing.