A knit, felted mini skirt with pointy trim – love the shape too, which perfectly enhances the hips.
Ruffle Mini Skirt Victorian Fairy TuTu Hand Knitted Made To Order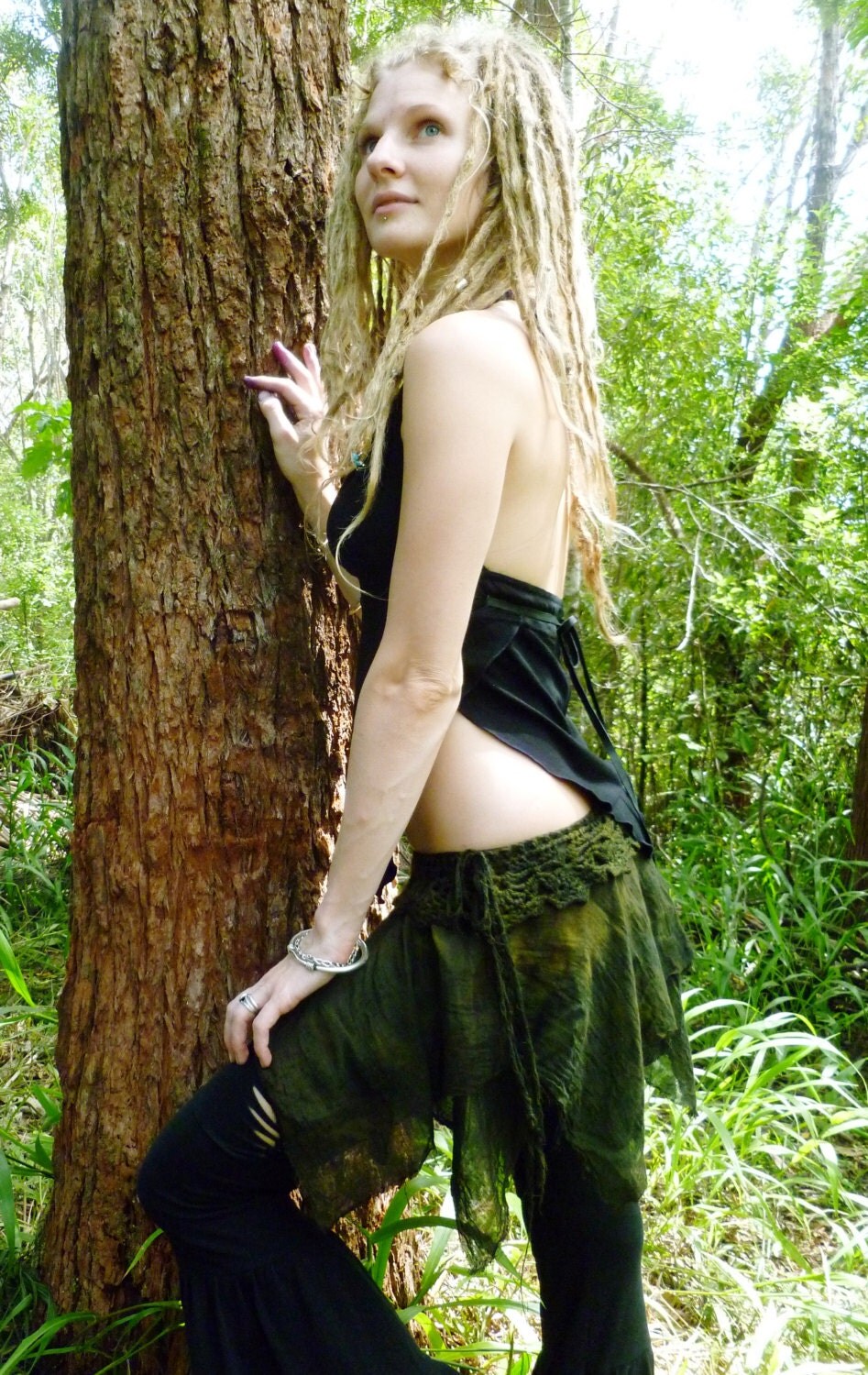 Need a woodland faerie skirt to complete your fantast wardrobe? Right here! So cute! Wildeskye's stuff sells really fast, and she seems to do a bunch of custom orders. Well, keep an eye on her and send a request when you see something you must have!
See the skirt.