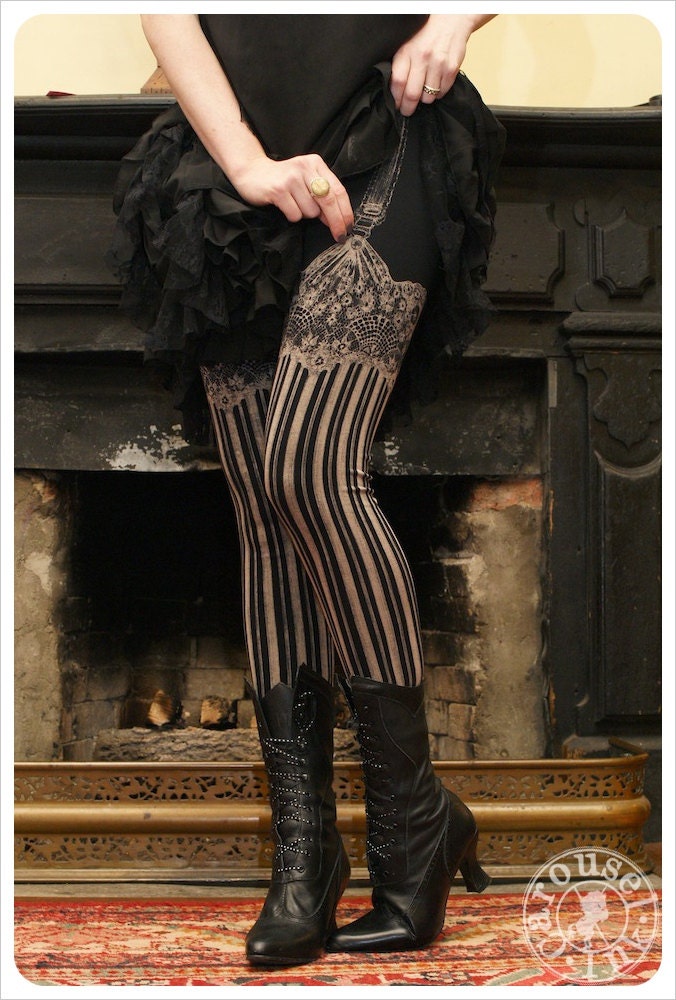 I dunno why I like these so much – I'm typically not one for stripes, and I don't care for brown and black all that much, but these tights are just darling!
Garter Leggings – Burlesque – Womens Legging – BLACK – Garter leggings – printed Tights – OZ – SMALL – Suspender leggings

Carrying on a more fantasy theme this week, how about these mermaid/fishscale leggings? What a wonderful idea! They look really cool… May snag these for myself, post-wedding!
The shop owner comes from Nashville, Tennessee, and from what I can tell she seems to hand paint all her leggings with fantastical scenes from your favourite fairy tales.
Check out the listing, and be sure to look at her other items!