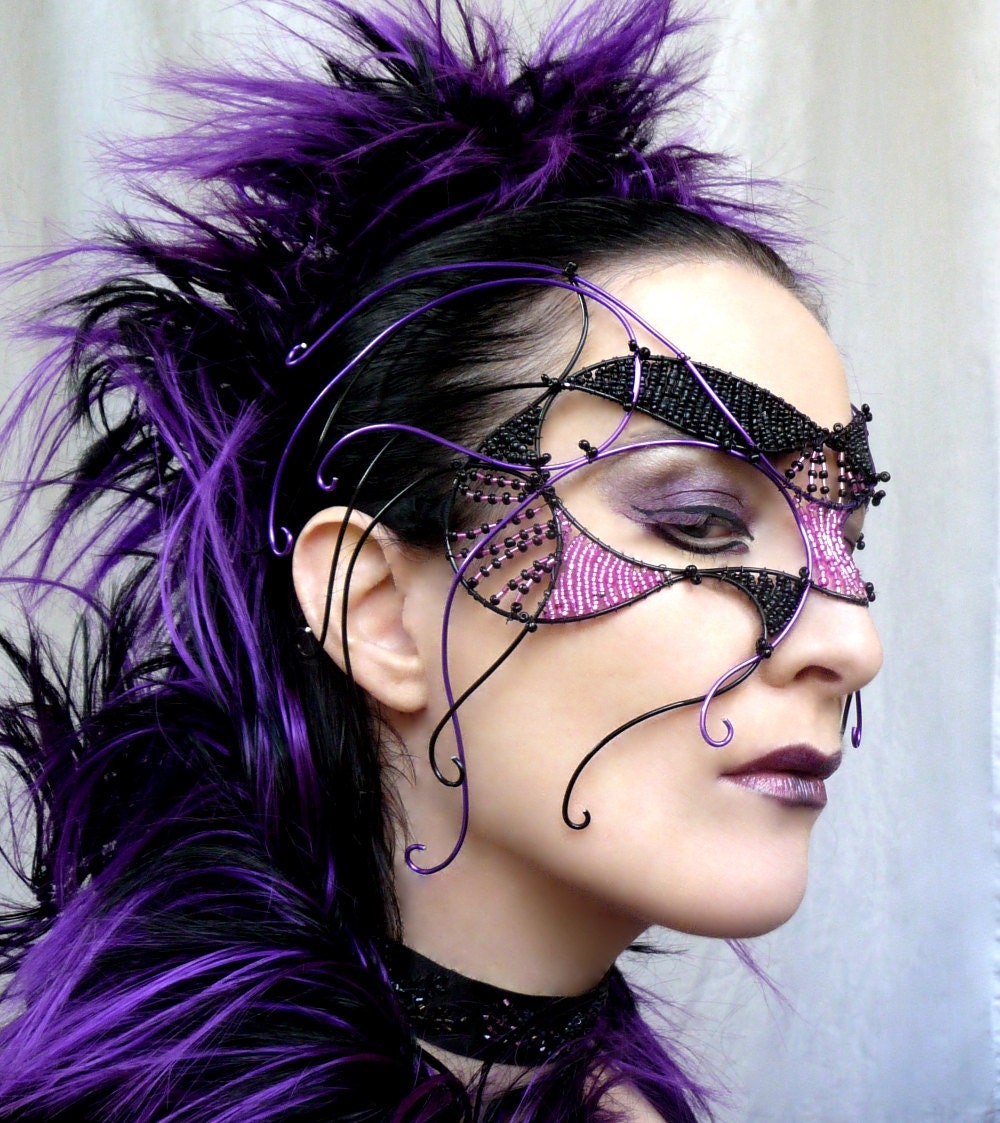 Karen and Rich from Scarborough, UK, hand make and stock all the masks on Etsy store Grin, Grimace and Squeak.
The masks are wonderfully whimsical, as you can see. Each ready made piece is one-of-a-kind, and they also do custom work for the more discerning customer.
If you're jonesing for one of these masks, you're in luck – they're running a promo right now – free shipping if you live in the UK, and if you're outside, they'll cover as much for shipping as the cost would be were you in the UK. But not the whole amount. Be sure to check their store info about the promo. Go check 'em out!