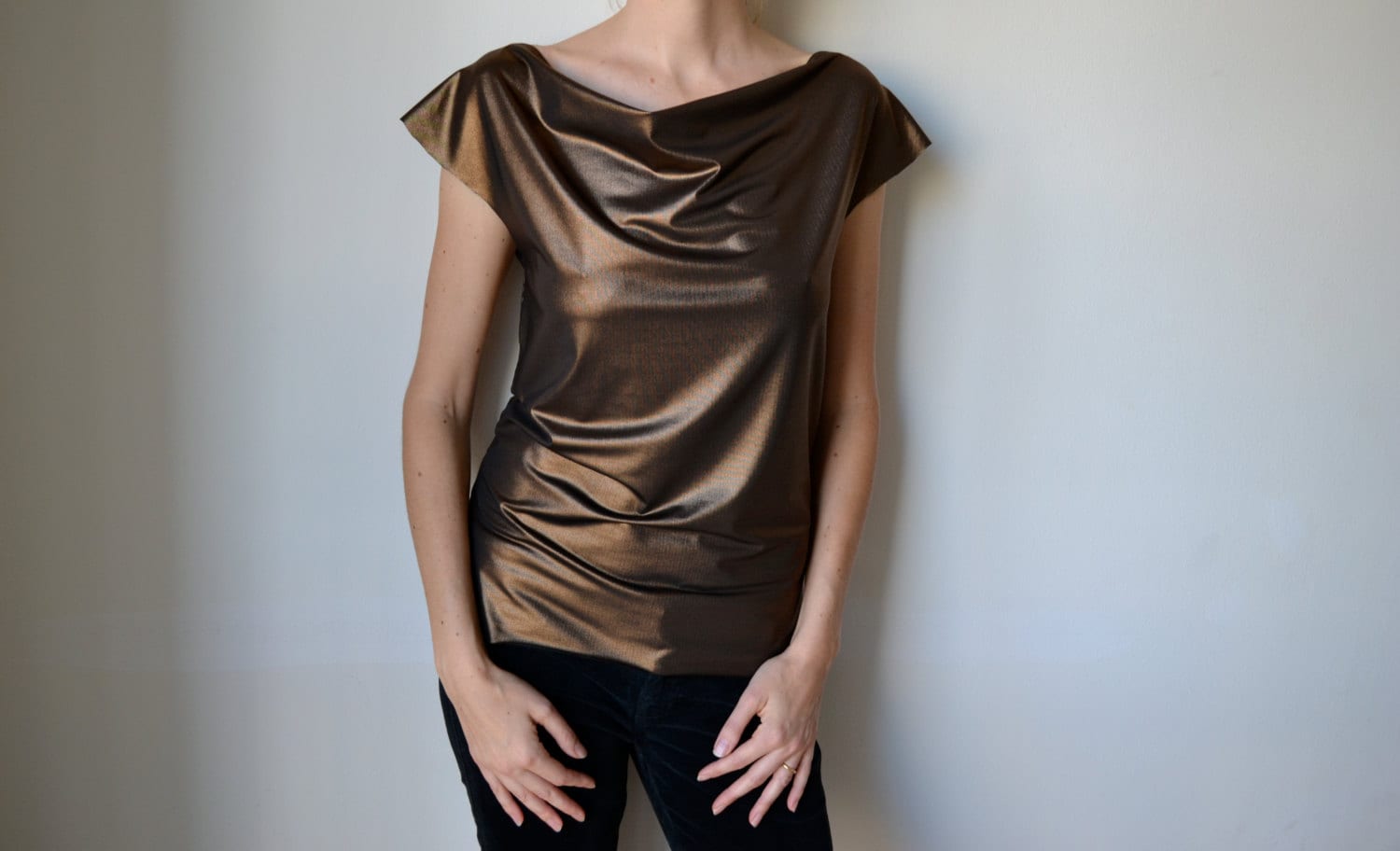 I've been on a bit of a metallic fabric kick lately, and this bronze top is a nice twist on the usual gold and silver.

Trashglam brings you this faux reptile skin dress with ostrich feathers all over the bodice. Holy gorgeous! I'd jump on this in a second if I had the funds and anywhere to wear it!
Check out the listing.