Super adorable skirt (love the jacket it's paired with, too). Class!
Designer inspired samurai skirt worn by Kate Middleton, WOOL CASHEMERE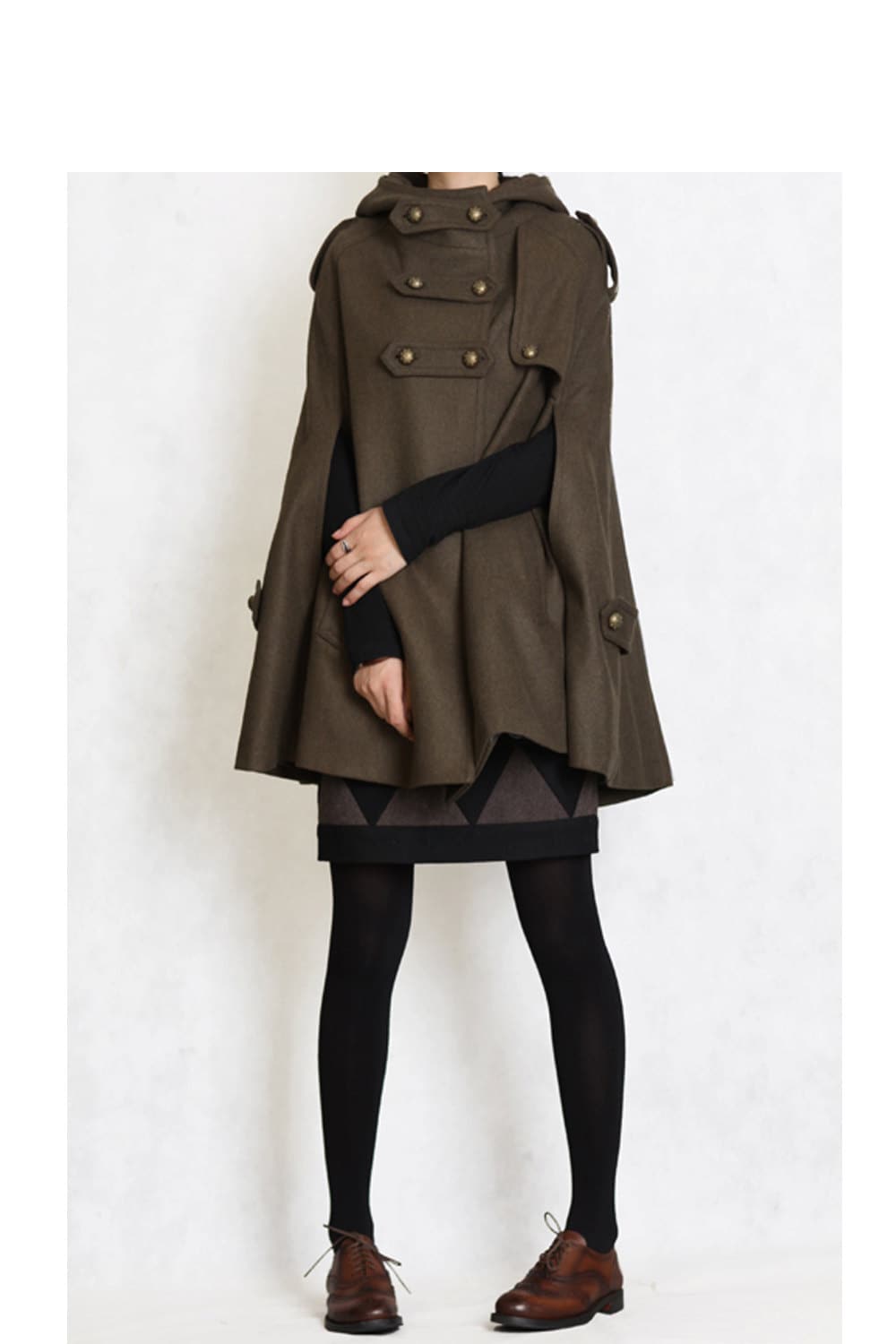 Now this is a cape! With a double row of buttons up the center giving it some military chic, this is one stylish cape that won't make you look frumpy.
Cape,Winter hoodie Coat in GREEN, winter double breasted cloak , women cape ,clothing, Size XS,S,M,L, 70% wool (FM003B)