I can't help it. I'm just a sucker for anything distressed/destroyed/mucked up. Guess I'm punk to the core.
The Gypsy Scarf. alternative clothing. wearable art. ladies. traveler. gypsy. wanderer. gift. one of a kind

One word for the items in this shop: adorable!! They're all labelled "pixie", "fairy", and stuff like that, so you know what you're gonna find there.
Pixie top. Handmade dyed, bohemian, faery top, festival, goa, forest, goddess, tribal, lace top, ethnic, victorian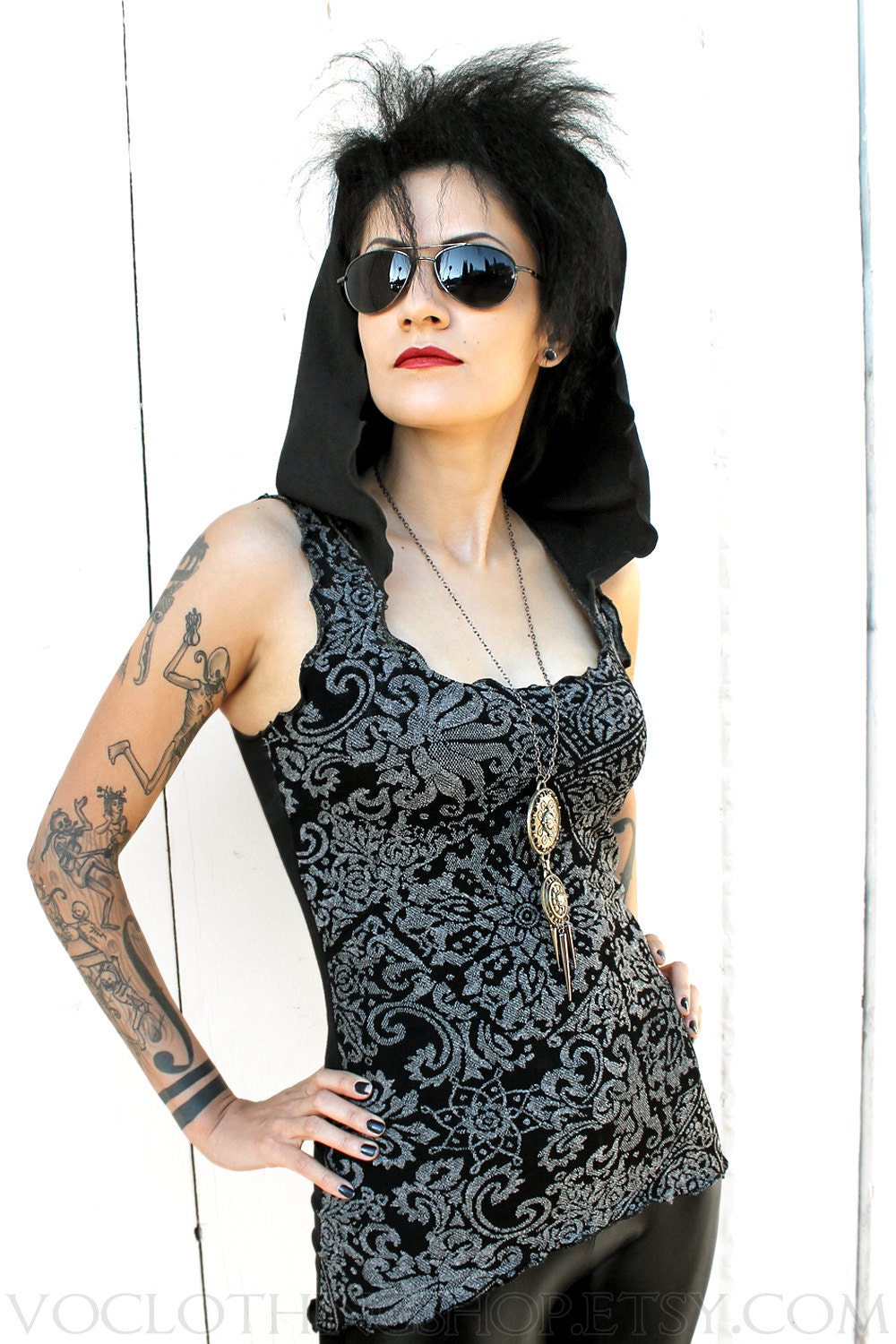 Voclothingshop is also filled with delightful clothing goodies. I particularly like this tank top – the grey and black paisley pattern is right up my alternative alley! And there's free shipping on it – can't get much better than that!