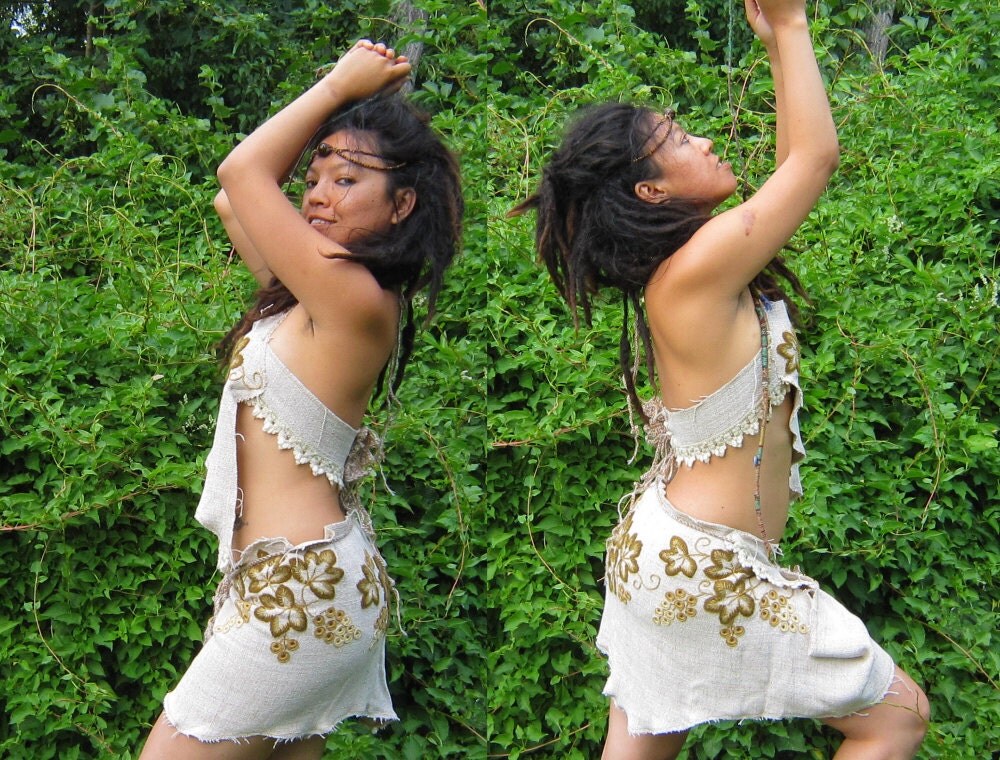 Moar festival clothing! This is an interesting dress – never really come across anything like it before. Don it like a true Goddess – with confidence – and you can't go wrong!
I find this desogner's work to be pretty different and unique, and therefore inspiring. Definitely check out her other items while you're there: Ancient Goddess Dress/Tribal Costume/Gypsy Pixie Fairy Dress/Festival Clothing/Upcycled Wearable Arts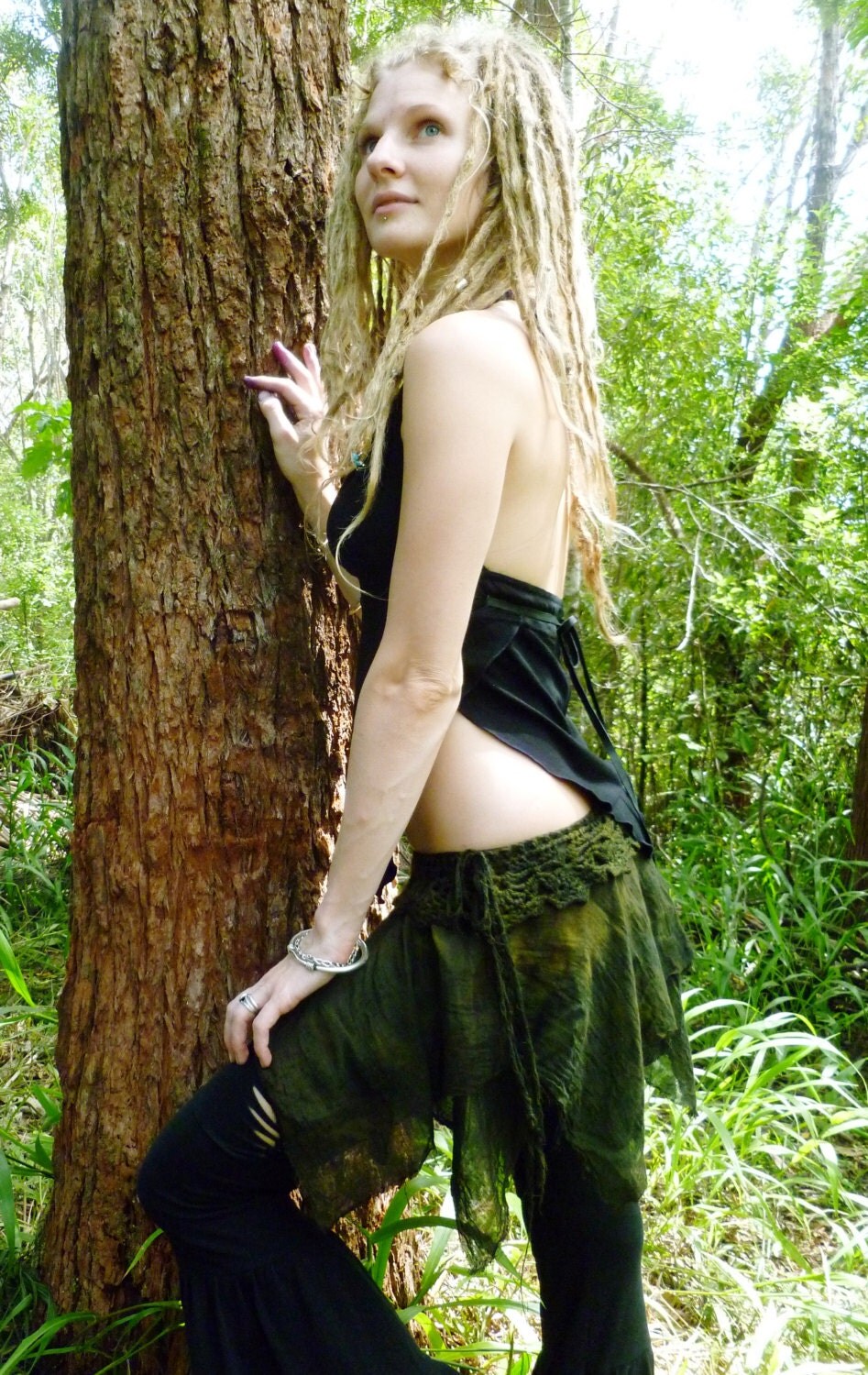 Need a woodland faerie skirt to complete your fantast wardrobe? Right here! So cute! Wildeskye's stuff sells really fast, and she seems to do a bunch of custom orders. Well, keep an eye on her and send a request when you see something you must have!
See the skirt.