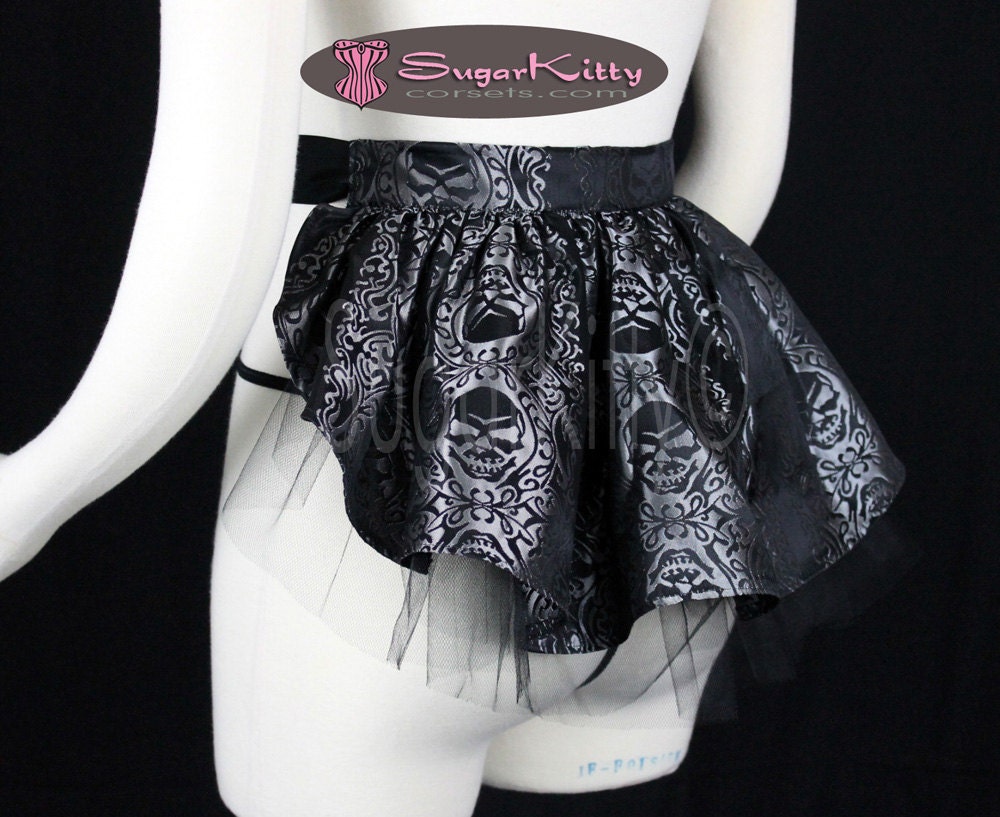 When I saw these mini bustles by SugarKitty Corsets, I absolutely fell in love. What a fantastic, unique accessory! I'd love to own one… I'm just stuck on where to wear it. It's a very specific sort of piece, and I'm no "pro" Burlesque dancer, so… I'm not sure. I have felt I could probably make it work at music fests, if nowhere else.
I contacted the shop owner, Shannon, asking for suggestions on what to pair with the bustle. She wrote back with the following:
"Personally, my favorite combination is a mini bustle paired with a pair of bloomers! I think they look cute with pettiskirts and tutus as well. It sort of takes on a whole new look, because you've got the added fullness of the tutu/pettiskirt.
And here, though it's not the best angle for it, you can see a mini bustle with a pair of side tie panties (on the model in purple): etsy.com/listing/76323676/waspie-underbust-corset-custom-made.
I'm also attaching an image of a model wearing bloomers with a mini bustle. Again, not the best example because the outfit is too big for her (I originally made it for another model who bailed out on me), but still a fairly decent representation."